Other Downloads
All downloads are for XP/Vista/Windows 7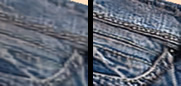 (128MB video card recommended)
INSTALL NOTE: As first please install the AChat client. After that, install this package. It contains all textures without any compressions/losses, with maximal available resolution.

Language extension packs
Click on the links below to download the selected language version. After downloading install it (over the installed AChat client) and AChat will be displayed in your language.
IMPORTANT! The AChat client must be installed first, the language expansion will work only with the installed AChat client.