AChat banners
If you don't have a CCBILL Affiliate ID yet, please go to our Affiliate Page for webmaster referral signup.
Please choose from the following banners. Copy & paste the HTML code beside the banner onto your website, and replace the XXXXX with your CCBill Affiliate ID.
You'll get 90% of all sales referred by you, including rebills, controlled by CCBILL!
NOTE: As an affiliate of us, please feel free to use any other AChat screenshots, images, texts as your affiliate banner/link. Also, we are ready to create a custom banner or graphic for you, just contact us.
The "HREF" attribute should look similar as at the banners below, containing the Ccbill URL and our and your CCBILL ID.
120 x 60 pixel

Copy & paste code (Please replace XXXXX with your actual CCBill Affiliate ID!)

Copy & paste code (Please replace XXXXX with your actual CCBill Affiliate ID!)

Copy & paste code (Please replace XXXXX with your actual CCBill Affiliate ID!)

Copy & paste code (Please replace XXXXX with your actual CCBill Affiliate ID!)

Copy & paste code (Please replace XXXXX with your actual CCBill Affiliate ID!)

Copy & paste code (Please replace XXXXX with your actual CCBill Affiliate ID!)

Copy & paste code (Please replace XXXXX with your actual CCBill Affiliate ID!)

Copy & paste code (Please replace XXXXX with your actual CCBill Affiliate ID!)

Copy & paste code (Please replace XXXXX with your actual CCBill Affiliate ID!)
100 x 100 pixel

Copy & paste code (Please replace XXXXX with your actual CCBill Affiliate ID!)
120 x 90 pixel

Copy & paste code (Please replace XXXXX with your actual CCBill Affiliate ID!)

Copy & paste code (Please replace XXXXX with your actual CCBill Affiliate ID!)

Copy & paste code (Please replace XXXXX with your actual CCBill Affiliate ID!)

Copy & paste code (Please replace XXXXX with your actual CCBill Affiliate ID!)

Copy & paste code (Please replace XXXXX with your actual CCBill Affiliate ID!)

Copy & paste code (Please replace XXXXX with your actual CCBill Affiliate ID!)

Copy & paste code (Please replace XXXXX with your actual CCBill Affiliate ID!)

Copy & paste code (Please replace XXXXX with your actual CCBill Affiliate ID!)
100 x 133 pixel

Copy & paste code (Please replace XXXXX with your actual CCBill Affiliate ID!)

Copy & paste code (Please replace XXXXX with your actual CCBill Affiliate ID!)

Copy & paste code (Please replace XXXXX with your actual CCBill Affiliate ID!)

Copy & paste code (Please replace XXXXX with your actual CCBill Affiliate ID!)

Copy & paste code (Please replace XXXXX with your actual CCBill Affiliate ID!)

Copy & paste code (Please replace XXXXX with your actual CCBill Affiliate ID!)

Copy & paste code (Please replace XXXXX with your actual CCBill Affiliate ID!)
Copy & paste code (Please replace XXXXX with your actual CCBill Affiliate ID!)

Copy & paste code (Please replace XXXXX with your actual CCBill Affiliate ID!)
150 x 100 pixel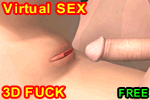 Copy & paste code (Please replace XXXXX with your actual CCBill Affiliate ID!)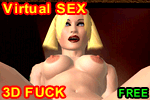 Copy & paste code (Please replace XXXXX with your actual CCBill Affiliate ID!)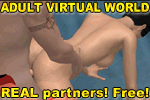 Copy & paste code (Please replace XXXXX with your actual CCBill Affiliate ID!)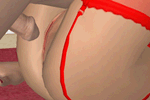 Copy & paste code (Please replace XXXXX with your actual CCBill Affiliate ID!)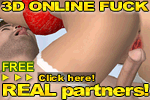 Copy & paste code (Please replace XXXXX with your actual CCBill Affiliate ID!)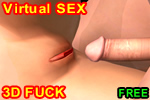 Copy & paste code (Please replace XXXXX with your actual CCBill Affiliate ID!)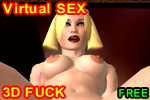 Copy & paste code (Please replace XXXXX with your actual CCBill Affiliate ID!)
125 x 125 pixel

Copy & paste code (Please replace XXXXX with your actual CCBill Affiliate ID!)
Copy & paste code (Please replace XXXXX with your actual CCBill Affiliate ID!)

Copy & paste code (Please replace XXXXX with your actual CCBill Affiliate ID!)

Copy & paste code (Please replace XXXXX with your actual CCBill Affiliate ID!)

Copy & paste code (Please replace XXXXX with your actual CCBill Affiliate ID!)

Copy & paste code (Please replace XXXXX with your actual CCBill Affiliate ID!)

Copy & paste code (Please replace XXXXX with your actual CCBill Affiliate ID!)

Copy & paste code (Please replace XXXXX with your actual CCBill Affiliate ID!)
Copy & paste code (Please replace XXXXX with your actual CCBill Affiliate ID!)

Copy & paste code (Please replace XXXXX with your actual CCBill Affiliate ID!)

Copy & paste code (Please replace XXXXX with your actual CCBill Affiliate ID!)

Copy & paste code (Please replace XXXXX with your actual CCBill Affiliate ID!)

Copy & paste code (Please replace XXXXX with your actual CCBill Affiliate ID!)

Copy & paste code (Please replace XXXXX with your actual CCBill Affiliate ID!)

Copy & paste code (Please replace XXXXX with your actual CCBill Affiliate ID!)

Copy & paste code (Please replace XXXXX with your actual CCBill Affiliate ID!)
175 x 100 pixel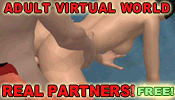 Copy & paste code (Please replace XXXXX with your actual CCBill Affiliate ID!)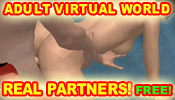 Copy & paste code (Please replace XXXXX with your actual CCBill Affiliate ID!)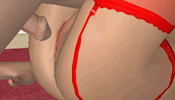 Copy & paste code (Please replace XXXXX with your actual CCBill Affiliate ID!)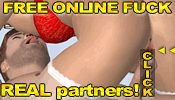 Copy & paste code (Please replace XXXXX with your actual CCBill Affiliate ID!)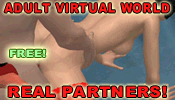 Copy & paste code (Please replace XXXXX with your actual CCBill Affiliate ID!)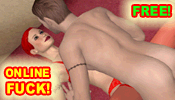 Copy & paste code (Please replace XXXXX with your actual CCBill Affiliate ID!)
110 x 150 pixel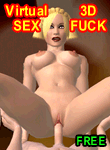 Copy & paste code (Please replace XXXXX with your actual CCBill Affiliate ID!)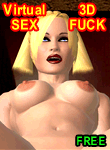 Copy & paste code (Please replace XXXXX with your actual CCBill Affiliate ID!)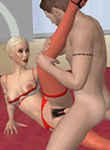 Copy & paste code (Please replace XXXXX with your actual CCBill Affiliate ID!)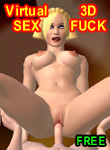 Copy & paste code (Please replace XXXXX with your actual CCBill Affiliate ID!)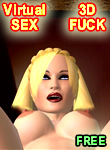 Copy & paste code (Please replace XXXXX with your actual CCBill Affiliate ID!)
140 x 140 pixel

Copy & paste code (Please replace XXXXX with your actual CCBill Affiliate ID!)

Copy & paste code (Please replace XXXXX with your actual CCBill Affiliate ID!)

Copy & paste code (Please replace XXXXX with your actual CCBill Affiliate ID!)

Copy & paste code (Please replace XXXXX with your actual CCBill Affiliate ID!)

Copy & paste code (Please replace XXXXX with your actual CCBill Affiliate ID!)

Copy & paste code (Please replace XXXXX with your actual CCBill Affiliate ID!)

Copy & paste code (Please replace XXXXX with your actual CCBill Affiliate ID!)

Copy & paste code (Please replace XXXXX with your actual CCBill Affiliate ID!)
200 x 100 pixel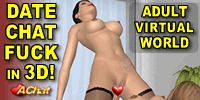 Copy & paste code (Please replace XXXXX with your actual CCBill Affiliate ID!)
Copy & paste code (Please replace XXXXX with your actual CCBill Affiliate ID!)
Copy & paste code (Please replace XXXXX with your actual CCBill Affiliate ID!)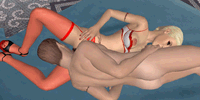 Copy & paste code (Please replace XXXXX with your actual CCBill Affiliate ID!)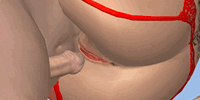 Copy & paste code (Please replace XXXXX with your actual CCBill Affiliate ID!)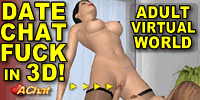 Copy & paste code (Please replace XXXXX with your actual CCBill Affiliate ID!)
150 x 150 pixel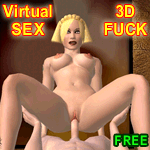 Copy & paste code (Please replace XXXXX with your actual CCBill Affiliate ID!)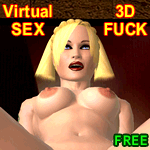 Copy & paste code (Please replace XXXXX with your actual CCBill Affiliate ID!)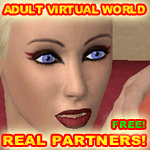 Copy & paste code (Please replace XXXXX with your actual CCBill Affiliate ID!)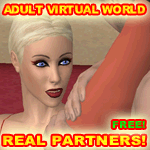 Copy & paste code (Please replace XXXXX with your actual CCBill Affiliate ID!)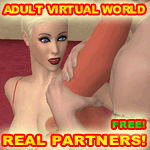 Copy & paste code (Please replace XXXXX with your actual CCBill Affiliate ID!)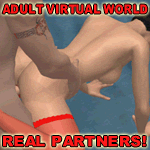 Copy & paste code (Please replace XXXXX with your actual CCBill Affiliate ID!)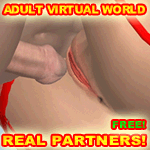 Copy & paste code (Please replace XXXXX with your actual CCBill Affiliate ID!)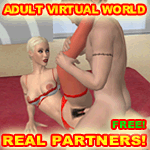 Copy & paste code (Please replace XXXXX with your actual CCBill Affiliate ID!)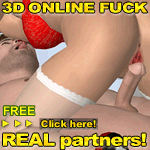 Copy & paste code (Please replace XXXXX with your actual CCBill Affiliate ID!)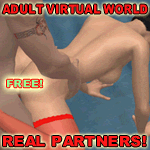 Copy & paste code (Please replace XXXXX with your actual CCBill Affiliate ID!)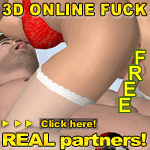 Copy & paste code (Please replace XXXXX with your actual CCBill Affiliate ID!)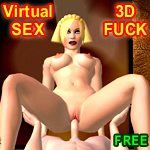 Copy & paste code (Please replace XXXXX with your actual CCBill Affiliate ID!)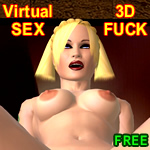 Copy & paste code (Please replace XXXXX with your actual CCBill Affiliate ID!)
190 x 140 pixel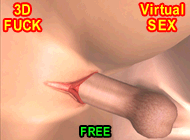 Copy & paste code (Please replace XXXXX with your actual CCBill Affiliate ID!)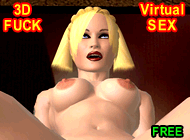 Copy & paste code (Please replace XXXXX with your actual CCBill Affiliate ID!)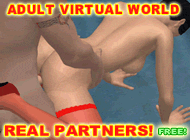 Copy & paste code (Please replace XXXXX with your actual CCBill Affiliate ID!)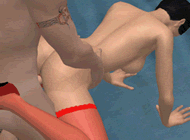 Copy & paste code (Please replace XXXXX with your actual CCBill Affiliate ID!)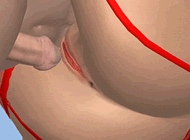 Copy & paste code (Please replace XXXXX with your actual CCBill Affiliate ID!)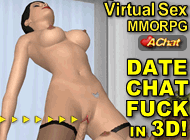 Copy & paste code (Please replace XXXXX with your actual CCBill Affiliate ID!)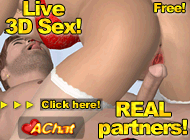 Copy & paste code (Please replace XXXXX with your actual CCBill Affiliate ID!)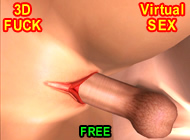 Copy & paste code (Please replace XXXXX with your actual CCBill Affiliate ID!)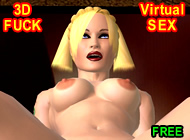 Copy & paste code (Please replace XXXXX with your actual CCBill Affiliate ID!)
150 x 175 pixel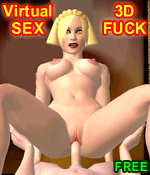 Copy & paste code (Please replace XXXXX with your actual CCBill Affiliate ID!)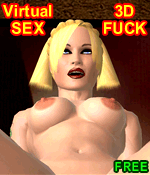 Copy & paste code (Please replace XXXXX with your actual CCBill Affiliate ID!)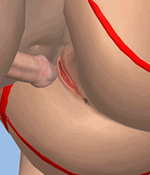 Copy & paste code (Please replace XXXXX with your actual CCBill Affiliate ID!)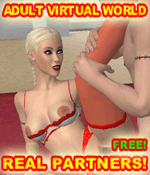 Copy & paste code (Please replace XXXXX with your actual CCBill Affiliate ID!)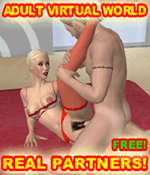 Copy & paste code (Please replace XXXXX with your actual CCBill Affiliate ID!)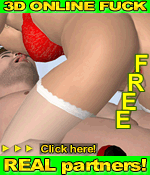 Copy & paste code (Please replace XXXXX with your actual CCBill Affiliate ID!)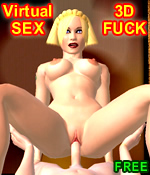 Copy & paste code (Please replace XXXXX with your actual CCBill Affiliate ID!)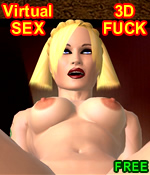 Copy & paste code (Please replace XXXXX with your actual CCBill Affiliate ID!)
250 x 150 pixel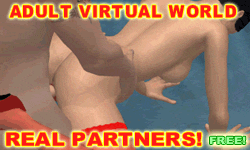 Copy & paste code (Please replace XXXXX with your actual CCBill Affiliate ID!)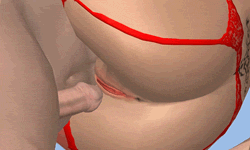 Copy & paste code (Please replace XXXXX with your actual CCBill Affiliate ID!)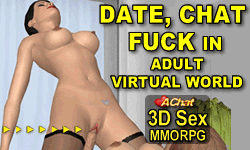 Copy & paste code (Please replace XXXXX with your actual CCBill Affiliate ID!)
120 x 240 pixel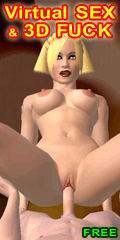 Copy & paste code (Please replace XXXXX with your actual CCBill Affiliate ID!)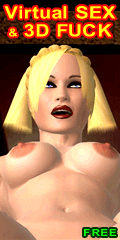 Copy & paste code (Please replace XXXXX with your actual CCBill Affiliate ID!)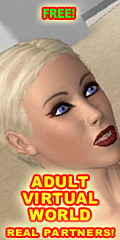 Copy & paste code (Please replace XXXXX with your actual CCBill Affiliate ID!)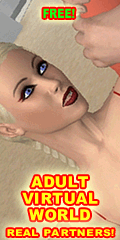 Copy & paste code (Please replace XXXXX with your actual CCBill Affiliate ID!)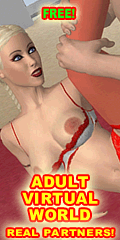 Copy & paste code (Please replace XXXXX with your actual CCBill Affiliate ID!)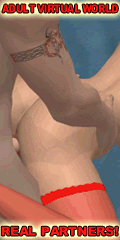 Copy & paste code (Please replace XXXXX with your actual CCBill Affiliate ID!)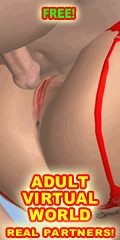 Copy & paste code (Please replace XXXXX with your actual CCBill Affiliate ID!)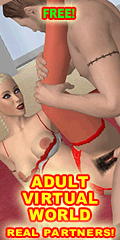 Copy & paste code (Please replace XXXXX with your actual CCBill Affiliate ID!)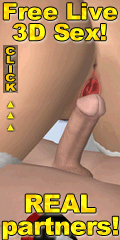 Copy & paste code (Please replace XXXXX with your actual CCBill Affiliate ID!)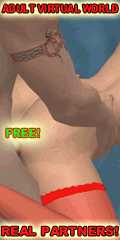 Copy & paste code (Please replace XXXXX with your actual CCBill Affiliate ID!)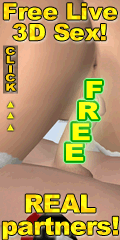 Copy & paste code (Please replace XXXXX with your actual CCBill Affiliate ID!)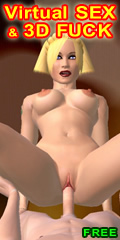 Copy & paste code (Please replace XXXXX with your actual CCBill Affiliate ID!)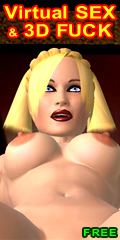 Copy & paste code (Please replace XXXXX with your actual CCBill Affiliate ID!)
250 x 200 pixel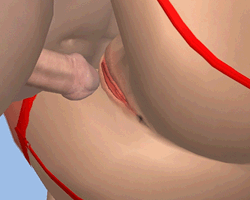 Copy & paste code (Please replace XXXXX with your actual CCBill Affiliate ID!)
468 x 60 pixel

Copy & paste code (Please replace XXXXX with your actual CCBill Affiliate ID!)

Copy & paste code (Please replace XXXXX with your actual CCBill Affiliate ID!)

Copy & paste code (Please replace XXXXX with your actual CCBill Affiliate ID!)

Copy & paste code (Please replace XXXXX with your actual CCBill Affiliate ID!)

Copy & paste code (Please replace XXXXX with your actual CCBill Affiliate ID!)

Copy & paste code (Please replace XXXXX with your actual CCBill Affiliate ID!)

Copy & paste code (Please replace XXXXX with your actual CCBill Affiliate ID!)

Copy & paste code (Please replace XXXXX with your actual CCBill Affiliate ID!)

Copy & paste code (Please replace XXXXX with your actual CCBill Affiliate ID!)

Copy & paste code (Please replace XXXXX with your actual CCBill Affiliate ID!)
468 x 80 pixel

Copy & paste code (Please replace XXXXX with your actual CCBill Affiliate ID!)

Copy & paste code (Please replace XXXXX with your actual CCBill Affiliate ID!)
Copy & paste code (Please replace XXXXX with your actual CCBill Affiliate ID!)
250 x 250 pixel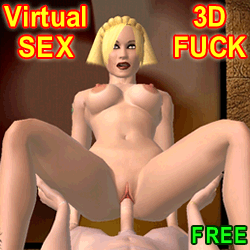 Copy & paste code (Please replace XXXXX with your actual CCBill Affiliate ID!)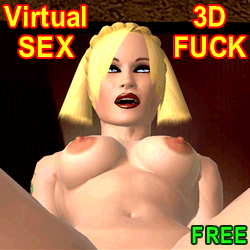 Copy & paste code (Please replace XXXXX with your actual CCBill Affiliate ID!)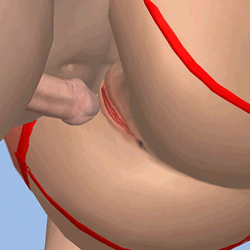 Copy & paste code (Please replace XXXXX with your actual CCBill Affiliate ID!)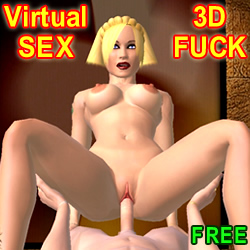 Copy & paste code (Please replace XXXXX with your actual CCBill Affiliate ID!)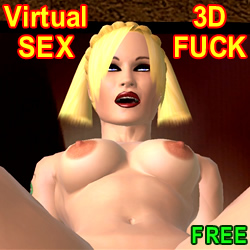 Copy & paste code (Please replace XXXXX with your actual CCBill Affiliate ID!)
300 x 250 pixel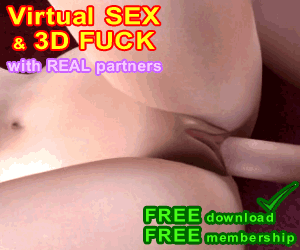 Copy & paste code (Please replace XXXXX with your actual CCBill Affiliate ID!)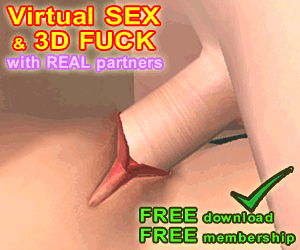 Copy & paste code (Please replace XXXXX with your actual CCBill Affiliate ID!)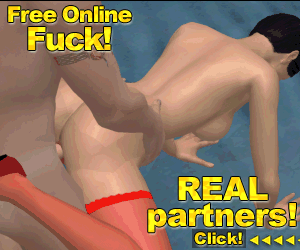 Copy & paste code (Please replace XXXXX with your actual CCBill Affiliate ID!)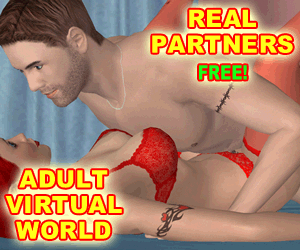 Copy & paste code (Please replace XXXXX with your actual CCBill Affiliate ID!)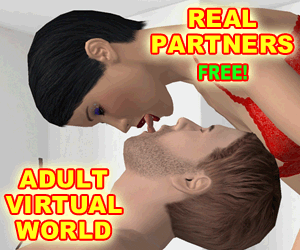 Copy & paste code (Please replace XXXXX with your actual CCBill Affiliate ID!)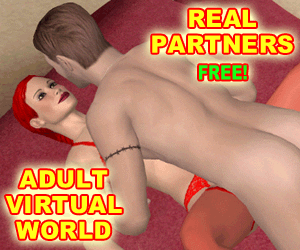 Copy & paste code (Please replace XXXXX with your actual CCBill Affiliate ID!)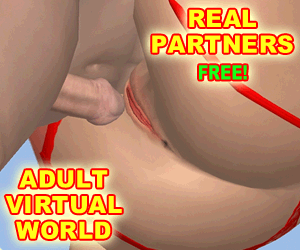 Copy & paste code (Please replace XXXXX with your actual CCBill Affiliate ID!)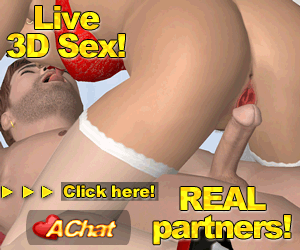 Copy & paste code (Please replace XXXXX with your actual CCBill Affiliate ID!)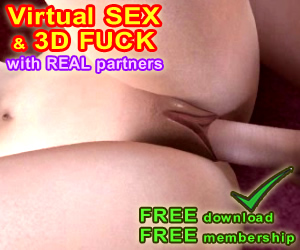 Copy & paste code (Please replace XXXXX with your actual CCBill Affiliate ID!)
468 x 240 pixel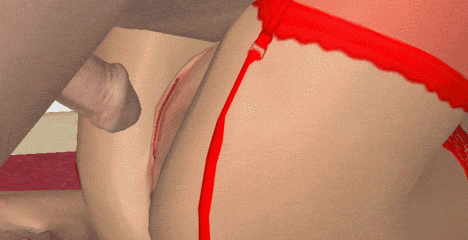 Copy & paste code (Please replace XXXXX with your actual CCBill Affiliate ID!)
728 x 90 pixel

Copy & paste code (Please replace XXXXX with your actual CCBill Affiliate ID!)

Copy & paste code (Please replace XXXXX with your actual CCBill Affiliate ID!)

Copy & paste code (Please replace XXXXX with your actual CCBill Affiliate ID!)

Copy & paste code (Please replace XXXXX with your actual CCBill Affiliate ID!)

Copy & paste code (Please replace XXXXX with your actual CCBill Affiliate ID!)

Copy & paste code (Please replace XXXXX with your actual CCBill Affiliate ID!)

Copy & paste code (Please replace XXXXX with your actual CCBill Affiliate ID!)

Copy & paste code (Please replace XXXXX with your actual CCBill Affiliate ID!)

Copy & paste code (Please replace XXXXX with your actual CCBill Affiliate ID!)

Copy & paste code (Please replace XXXXX with your actual CCBill Affiliate ID!)

Copy & paste code (Please replace XXXXX with your actual CCBill Affiliate ID!)

Copy & paste code (Please replace XXXXX with your actual CCBill Affiliate ID!)

Copy & paste code (Please replace XXXXX with your actual CCBill Affiliate ID!)

Copy & paste code (Please replace XXXXX with your actual CCBill Affiliate ID!)
160 x 600 pixel

Copy & paste code (Please replace XXXXX with your actual CCBill Affiliate ID!)

Copy & paste code (Please replace XXXXX with your actual CCBill Affiliate ID!)

Copy & paste code (Please replace XXXXX with your actual CCBill Affiliate ID!)

Copy & paste code (Please replace XXXXX with your actual CCBill Affiliate ID!)

Copy & paste code (Please replace XXXXX with your actual CCBill Affiliate ID!)

Copy & paste code (Please replace XXXXX with your actual CCBill Affiliate ID!)

Copy & paste code (Please replace XXXXX with your actual CCBill Affiliate ID!)

Copy & paste code (Please replace XXXXX with your actual CCBill Affiliate ID!)

Copy & paste code (Please replace XXXXX with your actual CCBill Affiliate ID!)

Copy & paste code (Please replace XXXXX with your actual CCBill Affiliate ID!)

Copy & paste code (Please replace XXXXX with your actual CCBill Affiliate ID!)
120 x 60 pixel

Copy & paste code (Please replace XXXXX with your actual CCBill Affiliate ID!)

Copy & paste code (Please replace XXXXX with your actual CCBill Affiliate ID!)
120 x 90 pixel

Copy & paste code (Please replace XXXXX with your actual CCBill Affiliate ID!)
100 x 133 pixel

Copy & paste code (Please replace XXXXX with your actual CCBill Affiliate ID!)

Copy & paste code (Please replace XXXXX with your actual CCBill Affiliate ID!)
125 x 125 pixel

Copy & paste code (Please replace XXXXX with your actual CCBill Affiliate ID!)

Copy & paste code (Please replace XXXXX with your actual CCBill Affiliate ID!)
140 x 140 pixel
Copy & paste code (Please replace XXXXX with your actual CCBill Affiliate ID!)
150 x 100 pixel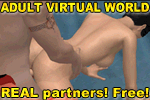 Copy & paste code (Please replace XXXXX with your actual CCBill Affiliate ID!)
150 x 150 pixel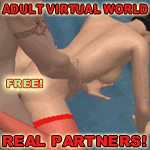 Copy & paste code (Please replace XXXXX with your actual CCBill Affiliate ID!)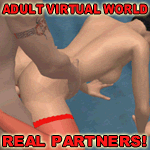 Copy & paste code (Please replace XXXXX with your actual CCBill Affiliate ID!)
175 x 100 pixel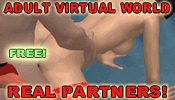 Copy & paste code (Please replace XXXXX with your actual CCBill Affiliate ID!)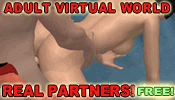 Copy & paste code (Please replace XXXXX with your actual CCBill Affiliate ID!)
120 x 240 pixel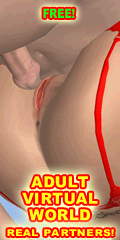 Copy & paste code (Please replace XXXXX with your actual CCBill Affiliate ID!)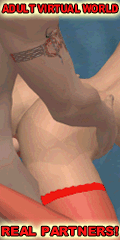 Copy & paste code (Please replace XXXXX with your actual CCBill Affiliate ID!)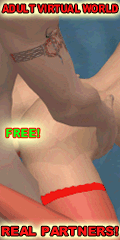 Copy & paste code (Please replace XXXXX with your actual CCBill Affiliate ID!)
190 x 140 pixel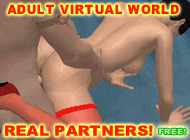 Copy & paste code (Please replace XXXXX with your actual CCBill Affiliate ID!)
250 x 150 pixel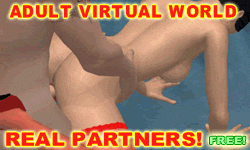 Copy & paste code (Please replace XXXXX with your actual CCBill Affiliate ID!)
468 x 60 pixel

Copy & paste code (Please replace XXXXX with your actual CCBill Affiliate ID!)

Copy & paste code (Please replace XXXXX with your actual CCBill Affiliate ID!)
Copy & paste code (Please replace XXXXX with your actual CCBill Affiliate ID!)

Copy & paste code (Please replace XXXXX with your actual CCBill Affiliate ID!)

Copy & paste code (Please replace XXXXX with your actual CCBill Affiliate ID!)
468 x 80 pixel
Copy & paste code (Please replace XXXXX with your actual CCBill Affiliate ID!)

Copy & paste code (Please replace XXXXX with your actual CCBill Affiliate ID!)
350 x 200 pixel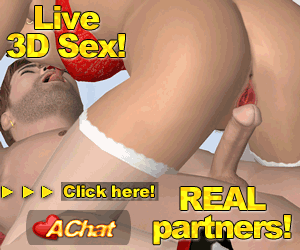 Copy & paste code (Please replace XXXXX with your actual CCBill Affiliate ID!)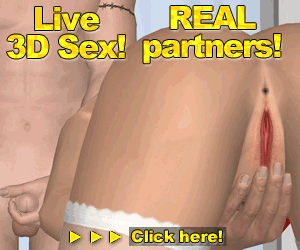 Copy & paste code (Please replace XXXXX with your actual CCBill Affiliate ID!)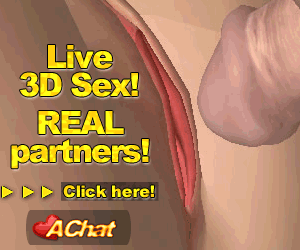 Copy & paste code (Please replace XXXXX with your actual CCBill Affiliate ID!)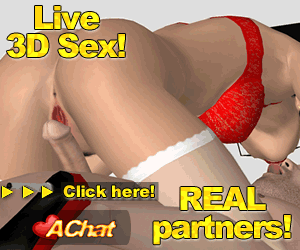 Copy & paste code (Please replace XXXXX with your actual CCBill Affiliate ID!)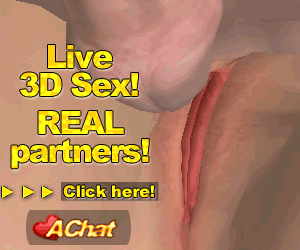 Copy & paste code (Please replace XXXXX with your actual CCBill Affiliate ID!)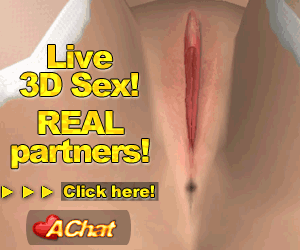 Copy & paste code (Please replace XXXXX with your actual CCBill Affiliate ID!)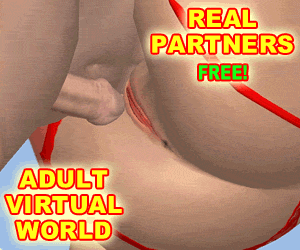 Copy & paste code (Please replace XXXXX with your actual CCBill Affiliate ID!)
160 x 600 pixel

Copy & paste code (Please replace XXXXX with your actual CCBill Affiliate ID!)

Copy & paste code (Please replace XXXXX with your actual CCBill Affiliate ID!)

Copy & paste code (Please replace XXXXX with your actual CCBill Affiliate ID!)

Copy & paste code (Please replace XXXXX with your actual CCBill Affiliate ID!)
728 x 90 pixel

Copy & paste code (Please replace XXXXX with your actual CCBill Affiliate ID!)

Copy & paste code (Please replace XXXXX with your actual CCBill Affiliate ID!)

Copy & paste code (Please replace XXXXX with your actual CCBill Affiliate ID!)

Copy & paste code (Please replace XXXXX with your actual CCBill Affiliate ID!)
400 x 60 pixel

Copy & paste code (Please replace XXXXX with your actual CCBill Affiliate ID!)

Copy & paste code (Please replace XXXXX with your actual CCBill Affiliate ID!)

Copy & paste code (Please replace XXXXX with your actual CCBill Affiliate ID!)
200 x 150 pixel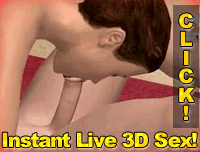 Copy & paste code (Please replace XXXXX with your actual CCBill Affiliate ID!)
120 x 90 pixel

Copy & paste code (Please replace XXXXX with your actual CCBill Affiliate ID!)
120 x 60 pixel

Copy & paste code (Please replace XXXXX with your actual CCBill Affiliate ID!)